Lightboard Studio (Harriet Irving Library: HIL 3rd Floor) Capacity: 2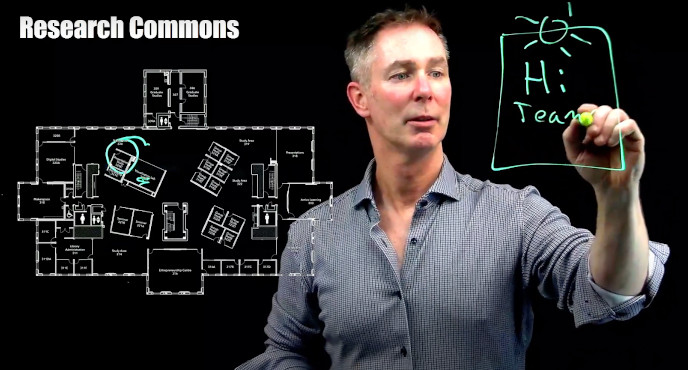 Description
Due to demand, bookings are limited to 3 hours per day.
A key is required to access the studio spaces. Please visit the RC Kiosk and an available staff member will provide you access.
Includes 4K camera, microphone system, PC, adjustable lights, dual 27" confidence monitor configuration and wireless mouse and keyboard.
Masking is subject to UNB's face mask policy.
Bring personal USB key for recordings.
This space is for the exclusive use of UNB students, faculty, and staff.
Food and beverages are not allowed in the studio spaces.
Accessible Friendly: Yes
Power Available: Yes
Available
Your Booking
Unavailable/Padding