Audio Studio (Harriet Irving Library: HIL 3rd Floor) Capacity: 2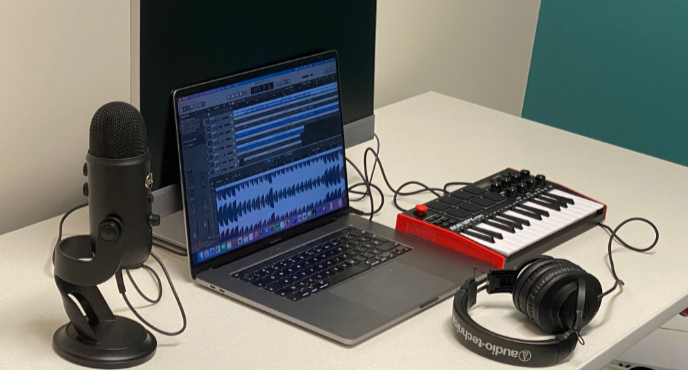 Description
Due to demand, bookings are limited to 3 hours per day, but during the summer may be reserved up to 4 weeks in advance.
A key is required to access the studio spaces. Please visit the RC Kiosk and an available staff member will provide you access.
Includes: T2035 microphone and boom stand, Studio Headphones, Akai Pro MPK Mini keyboard, Focus Rite 2i4 interface, Masks may be removed when seated and a 2-metre physical distance is maintained.
Masking is subject to UNB's face mask policy.
This space is for the exclusive use of UNB students, faculty, and staff.
Food and beverages are not allowed in the studio spaces.
Accessible Seat/Space
Power Available

Available
Your Booking
Unavailable/Padding